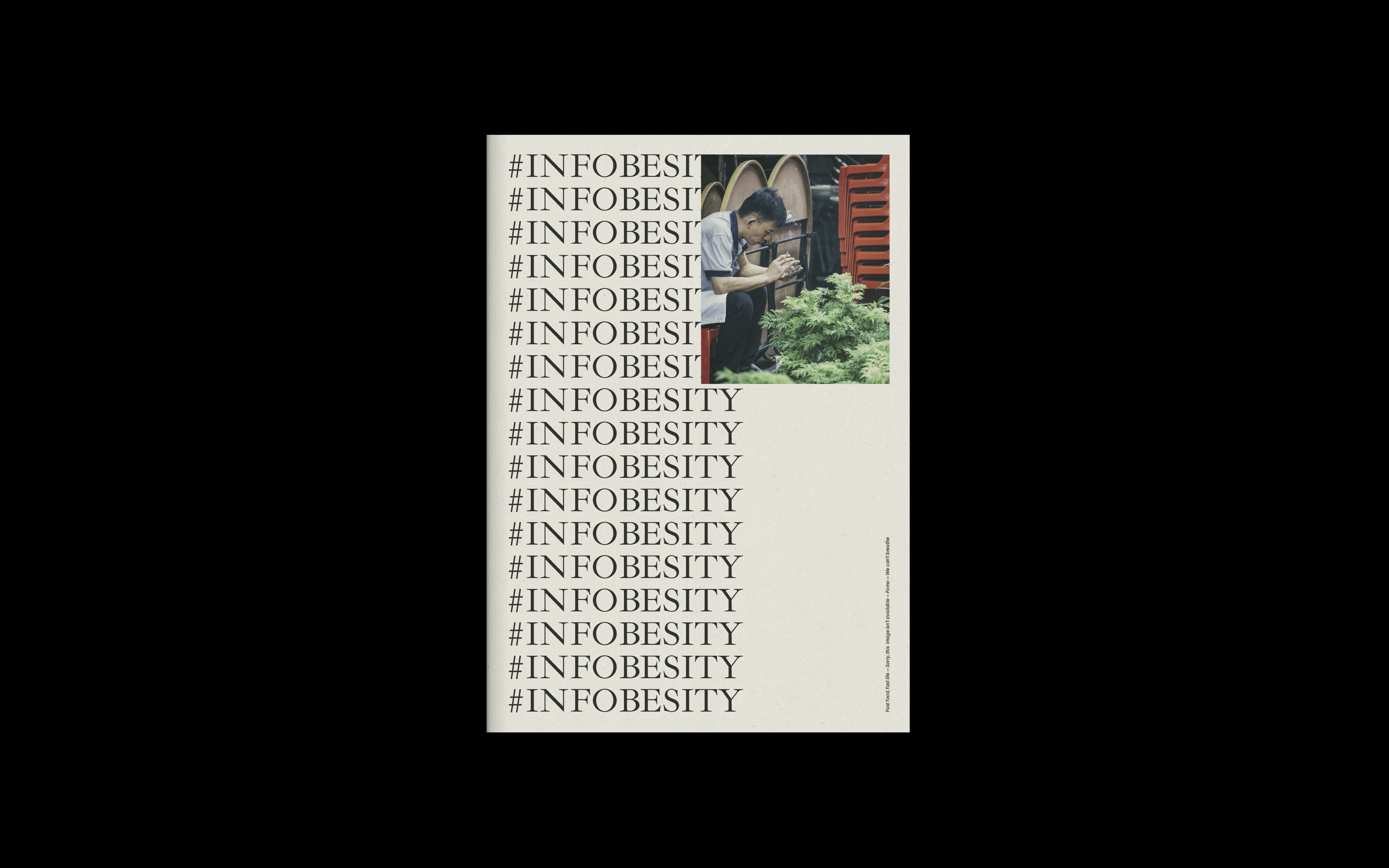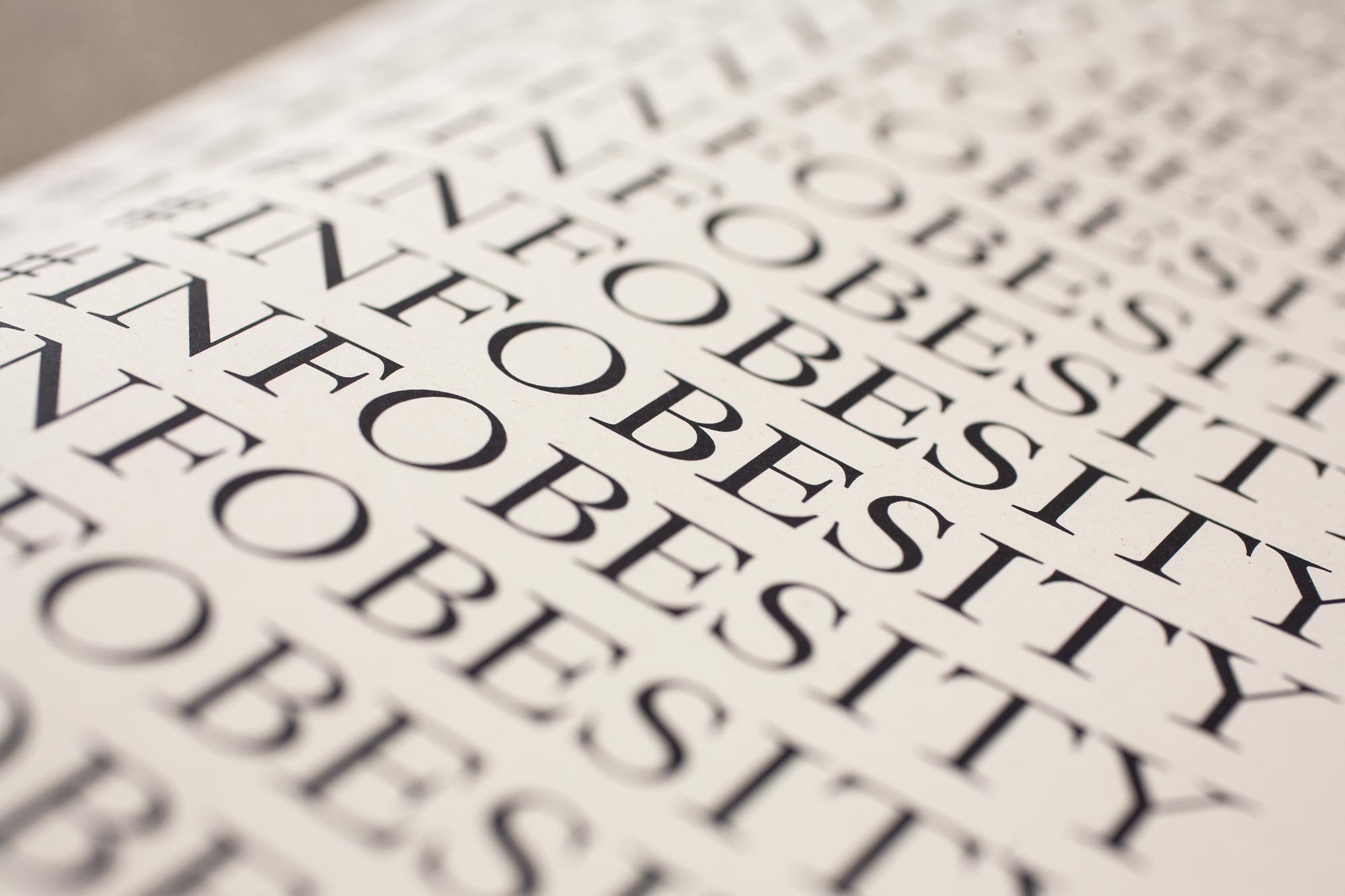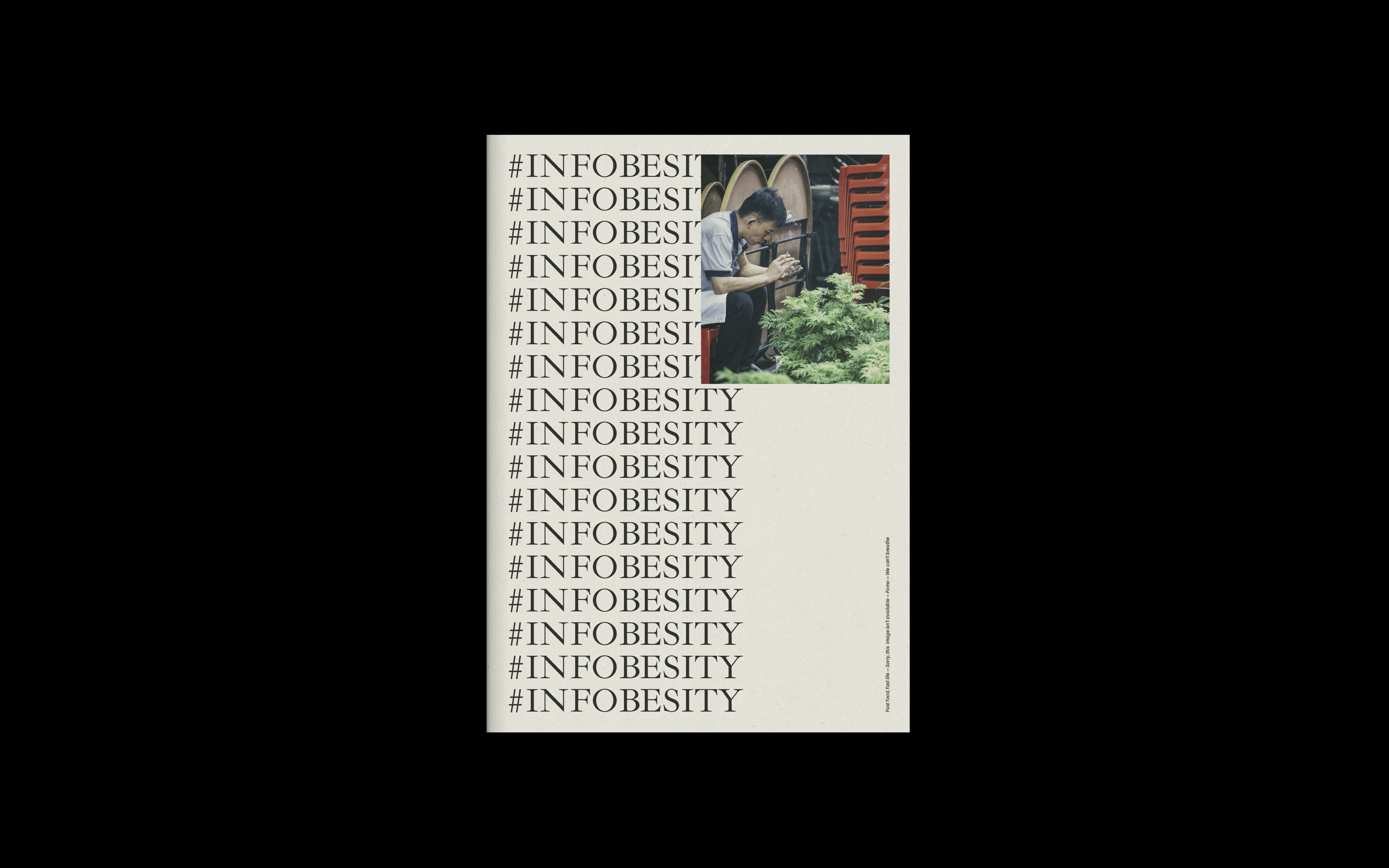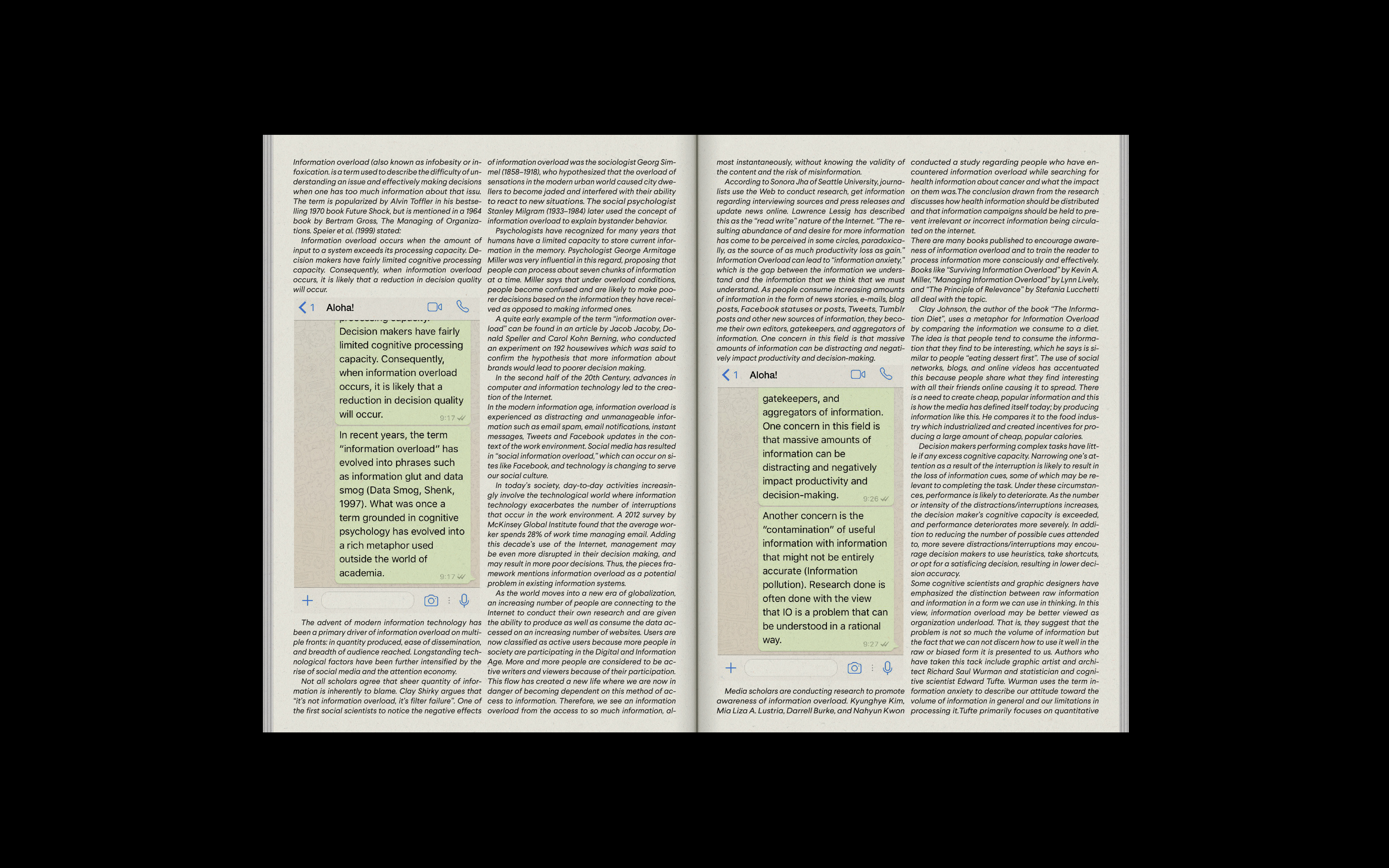 Infobesity
Editorial design

This publication (Infobesity) deals with information overload and its consequences. FOMO (fear of missing out) and anxiety caused by today's hectic lifestyle are the main issues addressed in these lines.
In recent the past few years the use of the Internet has skyrocketed to unimaginable levels. Everyone can now share information, pictures or whatever they want from anywhere around the world.
Nowadays, people don't have time for themselves. And they can't stop and breathe.